We have some avid readers here at Dana, and library page Alexis C. is one of them. She is a voracious reader and was nice enough to share her thoughts on some of her latest reads. Here's what she thinks:
Vampire Academy Series by Richelle Mead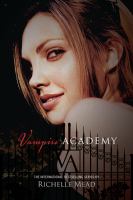 This series was randomly recommended to me and I am so grateful. I LOVED, LOVED, LOVED this series. This book is way better than Twilight. It has a strong plot and a strong, developed main character; Rose is a little spit-fire and feminist who follows through with the belief that rules were meant to be broken. This is an action-packed novel that also has a lot of romance throughout. It keeps you on the edge of your seat at all times, and just when you think the author can't possibly think of anything better, you read the next book and it tops the previous. I highly recommend this series.
Identical by Ellen Hopkins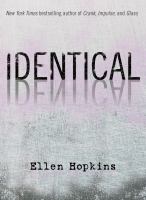 Weird. Thats all I can say about this book. It was very, very difficult to read because one of the main characters suffered multiple forms of abuse from her own father. I could relate to this book because I have a twin; it was heartbreaking to see one twin get all the love, while the other craved anything even close to love. I did not expect this book to have the ending that it did. I loved how it was all written in poetry form. I want to read more books by Hopkins.